What is an NCR Pad?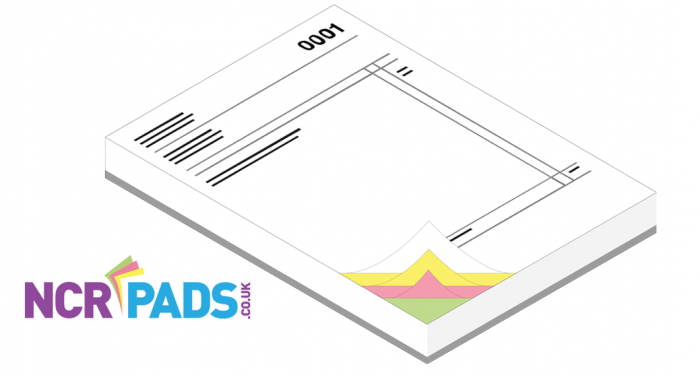 NCR Pads offer a cost effective and easy way to duplicate what you are writing. Perfect for invoices and receipts, where you need a copy for yourself and a copy for your customer.
All of our NCR Pads are bespoke, this means that you can have whatever you want printed onto them, we can print in black ink, pantone inks and in full colour. We can also print to the reverse of the NCR sheets, for example, when Terms & Conditions are required.
They are available in 2 part, 3 part and 4 part sets, with the 4 part option giving you the original page plus 3 copy sheets. Glued into pads of 50 sets as standard, although we can pad in different quantities as required.
NCR Paper colours are available in white / yellow / pink / green / blue and we can collate these in any order.
As pads are glued, this means that the sets have to be removed after use, you cannot store the duplicate in the pad. If you wish to do this then you would require NCR Books, which are stapled, spine taped and perforated.
We offer all the popular sizes, including; A6, A5, A4, A3 and DL, we also offer bespoke sizes on request.
All pads are supplied with a grey board back and a loose writing shield as standard. The writing shield is a piece of card that you put under the last copy to stop what you are writing transferring to more than 1 set.
We offer a selection of optional extras that may be required; sequential numbering, wrap around front cover (plain or printed), wrap around writing shield (plain or printed), drilled holes.