School Accident Books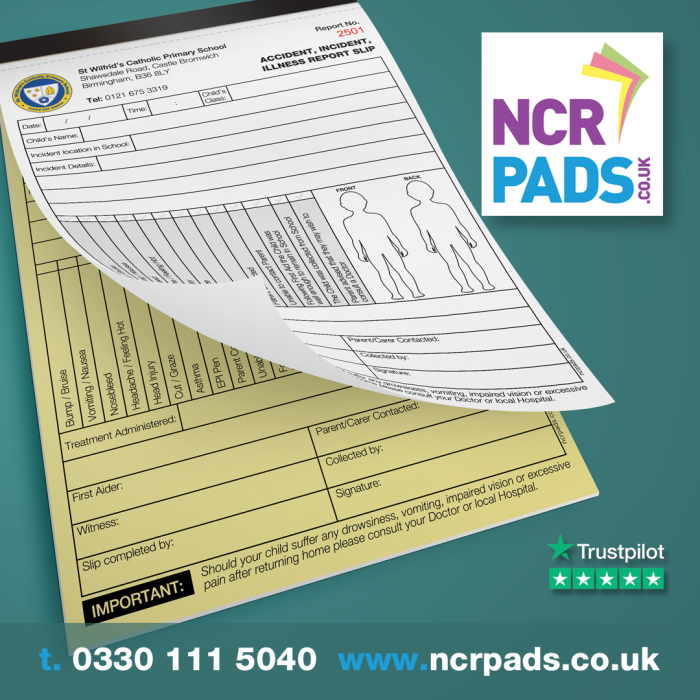 Does your school require Accident Books to record Accidents, Incidents or Illness?
We offer a standard template (as shown in the image above), which tends to be suitable for most schools. We can customise this template with your school details or design you a form from scratch to your specific requirements.
Our School Accident Books can be supplied in 2, 3 or 4 Part, depending on how many copies of the original document you require, the most popular being 2 Part; a copy for the school and a copy for the Parent/Carer.
All books are A5 in size and supplied with 50 sets within, all parts are perforated, allowing you to remove completed parts as you wish or store the duplicate in the book for your records.
Once your initial order is placed, any subsequent re-prints in the future are easily ordered with a couple of clicks, all artwork is securely stored on our server ready for your next order.
For further information please contact us on 0330 111 5040 or take a look at our School Accident Books page where you can view options and prices.