Custom Printed Desk Pads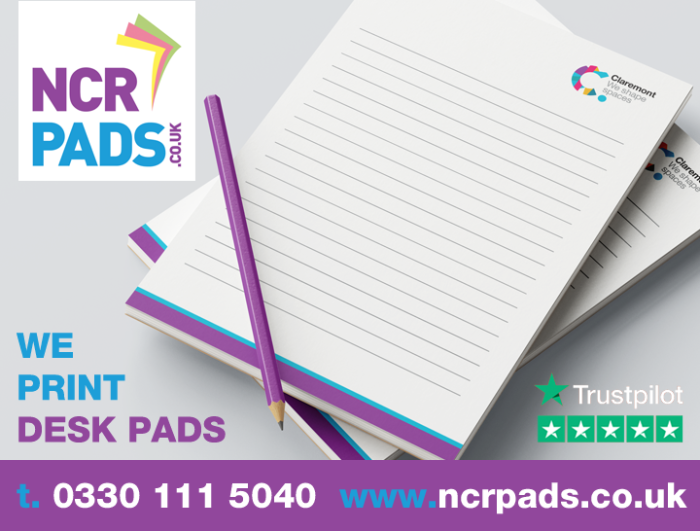 Custom Printed Desk Pads offer a wide selection of uses, they are perfect for giving away at events; ensuring your business is visible throughout the year and are also great for taking notes in the office.
As they can be printed with whatever you require, their uses are endless; invoices, forms, contracts, technical drawings, sketches, notes, the list goes on.
We offer a range of popular sizes, such as; A6, A5, A4, A3 and DL, as standard all of our pads are printed in full colour to the face of each sheet, with all sheets alike. You can choose from either 50 or 100 leaves of 100gsm bond per pad and all desk pads are supplied with a grey board back.
We offer a range of optional extras that you can choose from, such as; sequential numbering, protective front covers (printed or plain) and we can even pre-drill 2 or 4 holes in each sheet making for easy storage in a ring binder.
We are very flexible and can offer; bespoke sizes, print to both sides of the sheet in full colour, black ink or pantones, different paper weights and we can also pad in different quantities. For example, if these are being given away at an event, you may only require 10 or 20 leaves in each pad to keep the unit cost down.
Whatever your requirement, we are sure we can help. To see our standard price list, please visit: Desk Pad Printing, for anything bespoke please get in touch: 0330 111 5040