NCR Books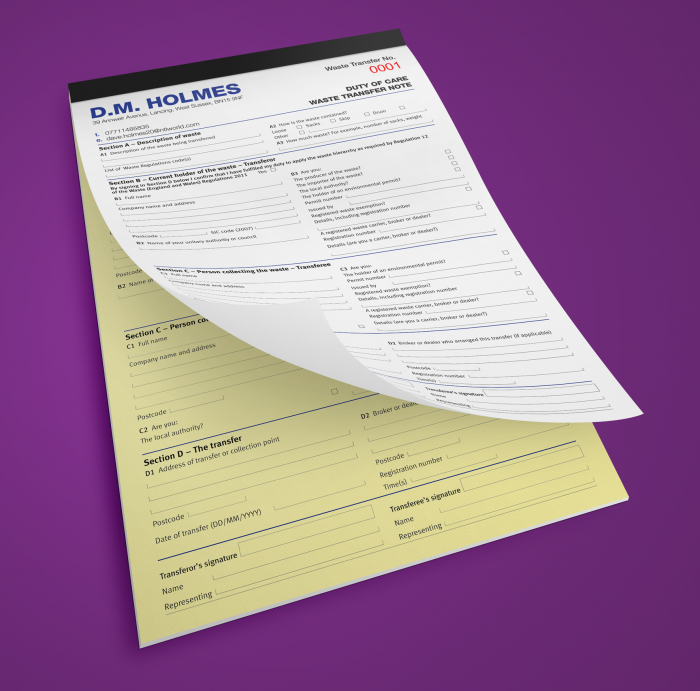 NCR Books are the most robust items that we supply, a great product if you are going to be out and about.
They also give you the option of leaving the duplicate within the book for storage, not something that is possible with glued NCR Pads.
All of our NCR Books are stapled twice, this is then covered with black spine tape. The NCR sheets are perforated and it is this perforation that allows you to tear out the duplicate or leave it in the book for storage.
Books can be A3, A4, A5, A6 or DL in size (bespoke sizes on request) and in 2, 3 or 4 parts. We offer a wide range of paper colours to choose from; white, yellow, pink, green and blue.
We can print whatever you require onto the NCR sheets, this can be from an existing PDF design or we can design something specific to your requirements.
To talk to us about our range of NCR Printing, please get in touch: 0330 111 5040